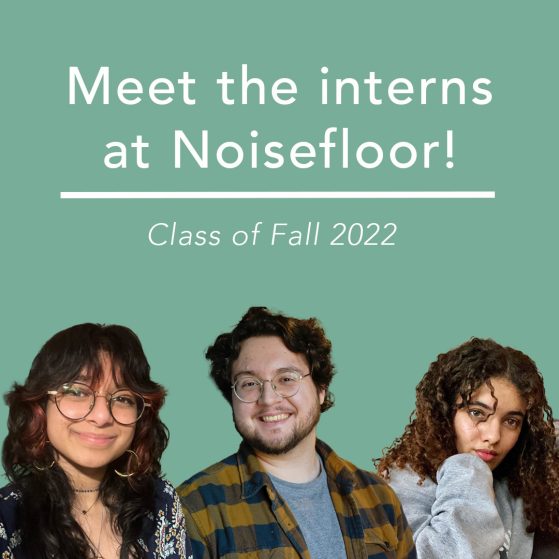 Meet our Fall 2022 Interns!
We are thrilled to introduce you to our interns for Fall 2022. They've been brightening our office with their curiosity and enthusiasm and we can't wait to see what's next for this talented bunch!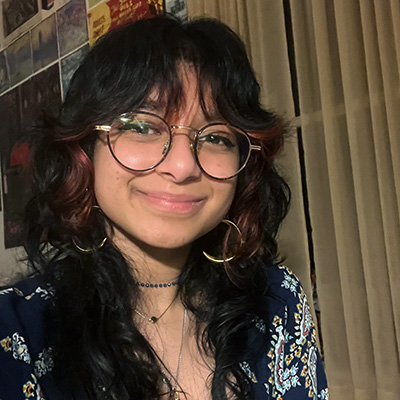 DIVYA BAROD
Divya first got into audio after watching a video of foley artists recording bizarre sounds. They were making and recording sounds from things like wet paper towels and lettuce to ultimately match to scenes from Cloudy With a Chance of Meatballs and A Quiet Place. Divya was immediately fascinated by this fun and unique looking job! She looked into it more and learned about Sound Design, which seemed to open up limitless creative possibilities for her. She is currently studying Sound Design for Film/TV at DePaul University and is scheduled to graduate in June of 2023. In school she's gained experience working on numerous class projects and student films. If you spot Divya nodding away enthusiastically at her computer, it's likely she's just created something she's excited about. In her future work, Divya hopes to work on Sound Design for TV, film or video games, but she says she'll be happy as long she's creating some weird but pleasing stuff as a Sound Designer.
Check out Divya'a work here.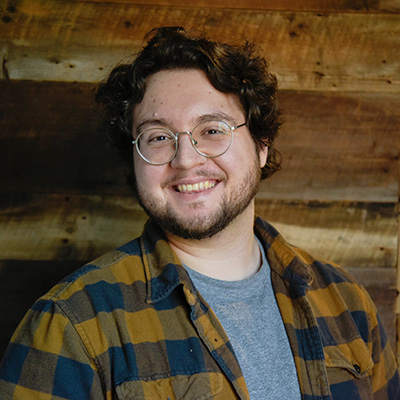 DENNIS CIMPEANU
Dennis' start in the world of audio began at an early age with a love of music and video games. What began as piano and guitar lessons led to a desire to record and late nights playing Halo with friends snowballed into failed attempts to replicate the iconic sound of a gravity hammer using nothing more than a laptop microphone. Eventually, his curiosity would lead him to enroll at Columbia College Chicago to study Audio Design and Production. There he was equipped with a deep understanding of a unique set of disciplines, from recording to mastering to sound design. Dennis graduated from Columbia College in the Spring of 2022. Dennis aims high with the goal of continuously growing his skills and expanding outwards with the hopes of creating great stories through sound and bringing the same inspiration he felt growing up to others.
Find out more about Dennis' work here.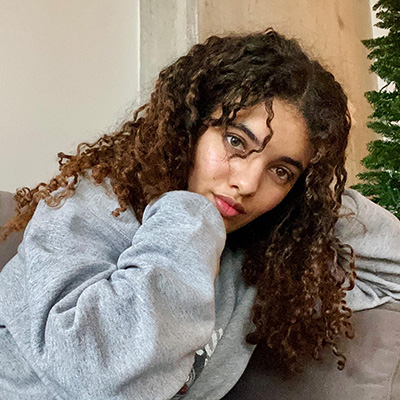 ELLA PINCELOUP
Ella Pinceloup is a recent graduate of Columbia College Chicago with a Bachelor's in Audio Design and Production. Having worked in audio archiving, music recording, and post production audio, she continues to build her skills. She has interned with the Studs Terkel Radio Archive, PRX (a podcasting company), WFMT Classical Radio, and now Noisefloor! For the future, she is looking forward to focusing more on post production audio and is excited to see where her journey as an audio engineer takes her.
You can keep up with Ella's work here.