We are thrilled to introduce you to our Summer 2022 interns. They've all been a joy to have around the office and we can't wait to see what they do next.
Jordan Drummond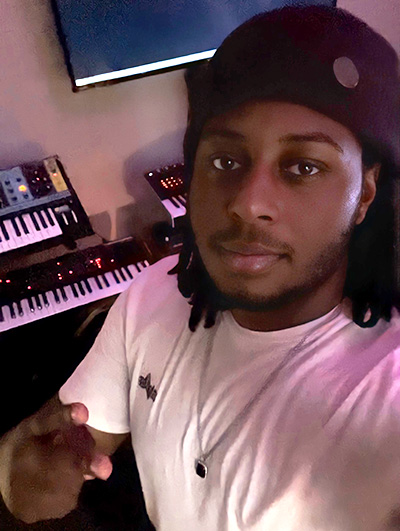 Jordan Drummond is currently a student at Columbia College Chicago, he'll be a Junior this fall. He has been interning with our Music Department this summer. His journey into audio began with his love for music, which his parents instilled in him from an early age. Jordan's parents encouraged him to learn play instruments, so he grew up playing clarinet, oboe and piano. He never really enjoyed playing instruments though, it wasn't until he got his hands on his first DAW that he knew what he wanted to do for the rest of his life. Since that moment in 2017 he's been steadily working to improve as an audio engineer by creating his own original music and working on various projects at school. According to Jordan, "My goal though is to become a full-time musician at the highest level, and quite frankly I want to change the world through my music, and I will win a Grammy. My time at Noisefloor has been nothing short of amazing, and I will be forever grateful for the opportunity they have given me."
Check out some of Jordan's work here.
Marianna Palladino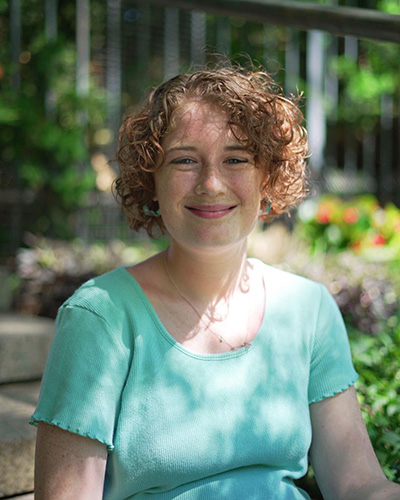 Marianna Palladino is a recent graduate of Columbia College Chicago who concentrated in post-production audio for film. Her lifelong background in music initially sparked her interest in audio, but as she began her film studies originally in picture editorial, she quickly realized her passion for the auditory world of storytelling and her love of both the simultaneously meticulous and heartfelt nature the craft of audio for film requires. Her goals professionally are to branch out into being a part of the sound design teams for television, commercial, documentary, and feature length films and to form meaningful partnerships with creatives in the Chicagoland area and beyond. She hopes to continue to build upon her artistry as a sound designer, but also delve more into Foley and being a re-recording mixer, and the ultimate industry achievement for her currently would to be a part of the post sound team for a popular television show.
See what Marianna's been up to here.
Zoe Maddix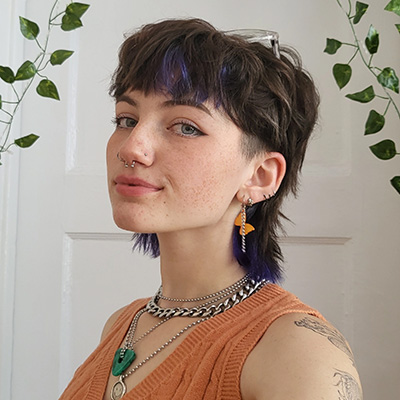 Zoe first became interested in audio through playing video games, specifically the Animal Crossing franchise. Her interest in creating sound for video games drove her to move from her hometown in Michigan to Chicago to study Game Audio Design at Columbia College Chicago. Zoe graduated this year as part of the class of '22. "My journey in the industry is just beginning", she says, "I've got a long way to go but my main goal is to be a part of fun original projects that others find joy in." Within the industry Zoe aims to advocate for better accessibility and inclusion for those who currently can't advocate for themselves. She also hopes to continuously learn and grow to find her style alongside all the other audio engineers in the field.
Learn more about Zoe's work here.
Keep an eye out for this talented group! If you're interested in interning with us, we'll be opening up applications for our fall internship soon. Follow us on social media to stay up to date!