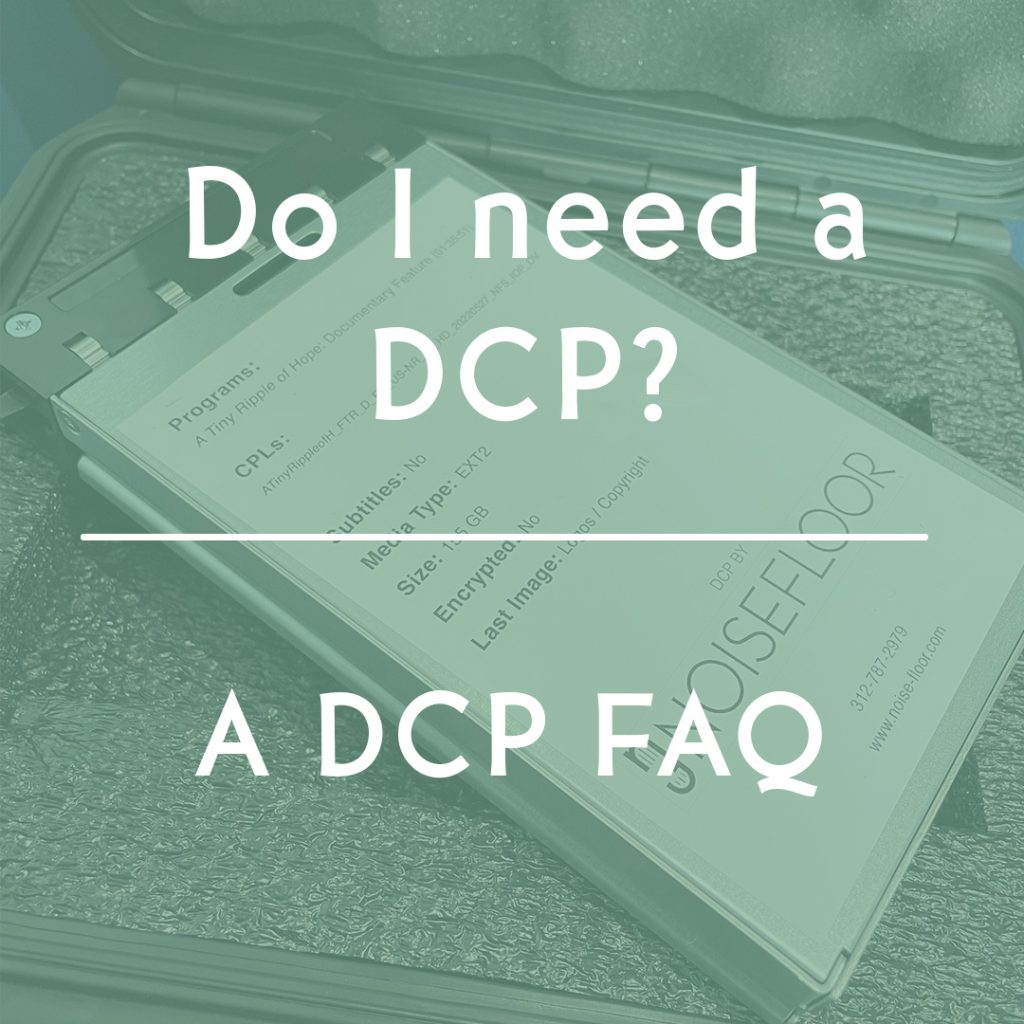 What is a DCP?
A Digital Cinema Package(DCP) is a collection of files that allow movie theater servers to recognize and play your film on the big screen. The digital equivalent of a 35MM film print, DCP is a universal industry standard format used by nearly every modern movie theater, worldwide.
Do I need a DCP?
If you're planning on screening your film in a theater, it's likely you'll need a DCP. To confirm check the delivery requirements of the theaters or festivals you plan to screen at. 
What do you need to make a DCP?
To create a DCP we'll need a final uncompressed video file of your film with a separate audio file. 
Does the film need a 2-pop?
No, we don't need a 2-pop.
How long does it take?
We typically take 3-5 business days to create a DCP but we can deliver as fast as the same day if needed(for an additional fee).
How is a DCP made?
It's made on a DCP specific application that consolidates and rewraps the video and audio into the files that are necessary for playback on all major cinema servers.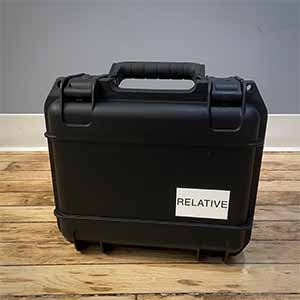 How is a DCP delivered?
We have several options for delivery. We can send your DCP file in a digital download. We can also deliver your DCP in USB 3.0 thumb drive(shorts only) or a CRU package. You can receive your new DCP by mail or you can pick it up in person at our office. 
What is a CRU package?
A CRU package includes a CRU Drive with 500gb HDD and padded pelican case. At additional cost we can include a CRU to USB converter(cinemas usually have this already).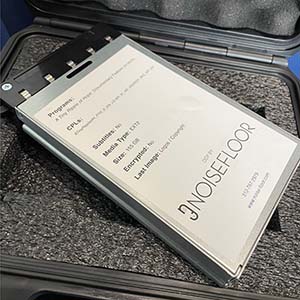 How much does it cost?
For a short film(under 15 minutes) we charge $150 for a DCP with 2k video. For projects over 15 minutes we charge $10 a minute for 2k video. So a DCP for a 90 minute film would cost $900. You can view our full pricing details, including 4K and 3D options, here.
Why should I get a DCP from Noisefloor?
If you get your DCP from Noisefloor, not only do you get a high quality DCP, you get continued customer support. If you run into any issues with your DCP you can contact us and we can help you diagnose the problem. We also have all the facilities to thoroughly test and ensure your DCP is working before you get to the theater.
Ready to order your DCP? Get more info here or request a quote here!