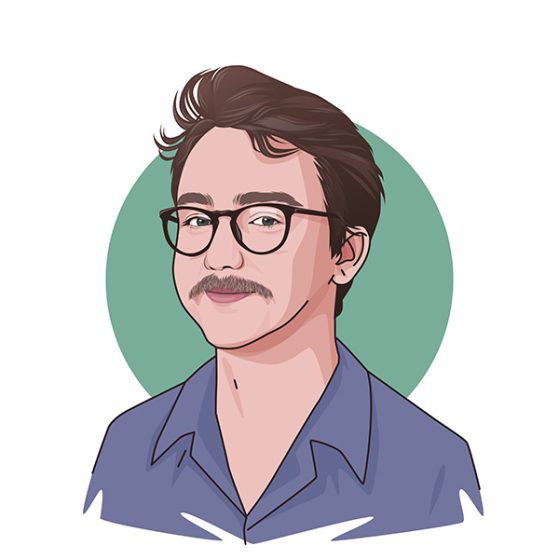 Sound Editor
Ian began his lifelong love of sound when, after spending entirely too much time playing Guitar Hero, his mother forced him to take up guitar lessons and to "spend that time learning a real instrument instead of a plastic one". While an 11 year old Ian may not have initially agreed, she was totally right. After countless hours of practice, talent shows, multiple bands, and demo tapes, music and sound soon engulfed his life. Combining his passion for sound recording and creation, love of movies, and his experience editing various video projects in school, Ian set his sights on becoming a post production sound designer.
During his time at Columbia College Chicago, Ian worked as a TA and Staff Engineer at the Post Production Audio Suite in the film department, where he worked on dozens of student films and projects, refining his skills in everything from foley, ADR, mixing, and even location sound recording. After graduating from Columbia in 2019, Ian spent the next few years freelancing his post sound services to short films, advertisements, and animations, as well as doing contract sound editing at post houses on feature films such as 1UP and The Class. As the newest member of the Noisefloor team, Ian is excited to continue improving his skills and to work on some great projects while learning from some of the best in the business.
Outside of work, Ian likes to play video games, watch movies and tinker around with guitars, electronics, or whatever he found at the thrift store that week. You'll find him taking things apart to see how they work, looking for any modifications that can be made and, usually putting them back together again.