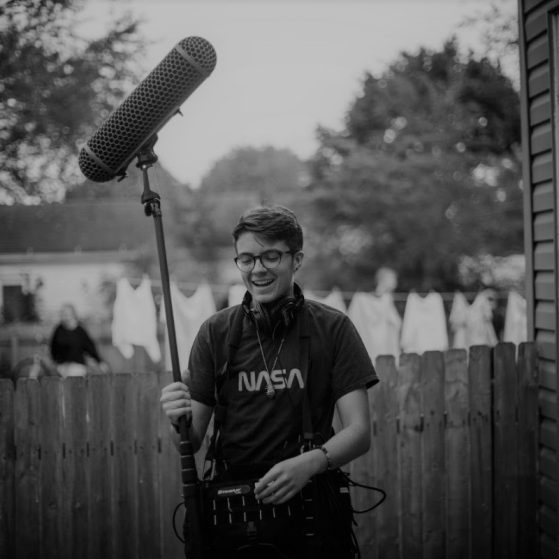 Production Sound Mixer/Audio Assistant
Skyler Gram's interest in audio began when he was a kid, always making obnoxious sounds. Eventually he decided to become a percussionist to increase the loudness and intensity with which he could bombard other people's ears with his vibrations. He became extremely interested in sound design when he started listening to electronic music. Now he produces music in his free time, making tracks that combine his love of percussion and electronic music with rock and hip hop elements.
He continued pursuing his interest in audio at DePaul University, where he studied sound design for film. He worked on tons of interesting animations, web series, video games, and short films, including a short film that screened at the Chicago International Film Festival. Since graduating, he has continued working on film projects as a location sound mixer and sound designer and has dedicated more time to learning music production.