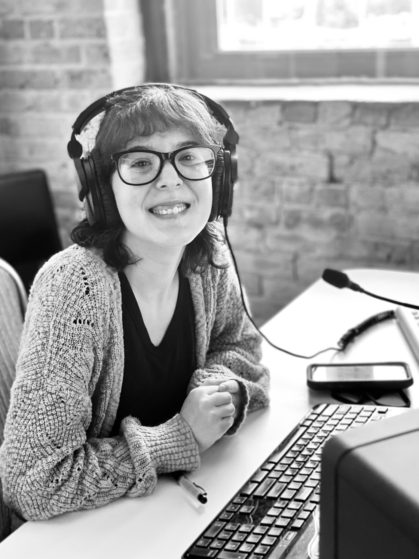 Production Sound Mixer/Audio Assistant
Noelle Daniels has had an interest in audio since she was a child thanks to spending time with her grandfather. She developed a passion by studying the violin in middle school and continued throughout high school in orchestra, while also picking up an electronic music production class which allowed her to develop skills with music creation, arrangements, and sound design.
Noelle continued her new found interest after she graduated from the Recording Arts program at Flashpoint, where she was able to work on multiple location and sound design projects. After graduating, she found an internship at local radio station, WLTH, and continued her education through Berklee Online with a certificate for Game Audio Design and Production. Since graduating she has worked on miscellaneous projects for films, games and commercials.