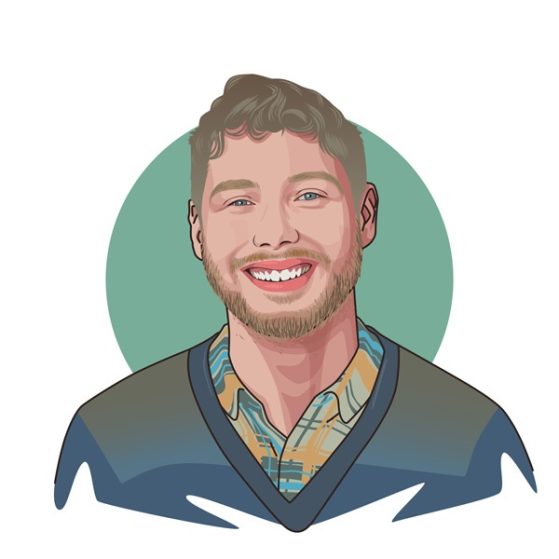 Production Sound Mixer/Sound Editor
Joseph Vnuck has been interested in sound, music and film all of his life. Back in Ohio, where he grew up, he and his friends would make their own movies, and Joseph was always in charge of the sound effects. From recording fireworks going off, to beating on hardcover books with drum sticks to achieve a machine gun sound; that was always Joe's passion. He taught himself to play guitar and eventually began a folk-pop project later in high school. It was there where he started tinkering with sound mixing and the manipulation and processing of sound. One of his favorites was the sound of a chair scooting on a wood floor, which he manipulated into a pseudo horn section on one track.
At DePaul University, he studied sound and minored in music. After learning of the great Sound Designers of the world, he became more inspired than ever to pursue sound design for film. During his senior year, he earned the "Best Sound Mixing" award for his sound design on the animation "Sunup" at the Premiere Film Festival. Since graduating, he has done jobs as the production Sound Mixer, Boom Operator, Sound Designer, Composer and Foley Artist for over 50 projects spanning films, animations, documentaries, and games.